Do Make Say Think self-released this debut album in Toronto in 1997, and we heard it the following spring. The band's infectious spacerock-cum-swing approach to sweeping instrumentals, and their brilliant realisation of the potentials of 8-track recording, hooked us instantly. Rhythm syncopation, reverb-soaked guitar, the occasional horn, and some of the finest saturated synth tones we've ever heard – this record conjures up rainy streets and wet cigarettes with the best of them. A classic modern lounge album that also shreds, with widescreen breakbeat blissouts driven by punk-rock guitars. An exuberant debut, containing all the building blocks DMST has been transforming into sublime music architectures ever since.
Release date (band self-release): 1997
Release date (Constellation): 8 March 1999
Running time: 72:44
Credits
BAND PERSONNEL
Ohad Benchetrit: guitar, bass, saxophone, flute
Jason McKenzie: keyboards, effects
Dave Mitchell: drums
James Payment: drums
Justin Small: guitar
Charles Spearin: bass, guitar, trumpet
Recorded and mixed at CIUT Radio in Toronto by Do Make Say Think, July 1997. TRACKS 2, 6, 8 recorded at some school for the arts by Charles, Ohad, Peter, JR and Adam, September 1996.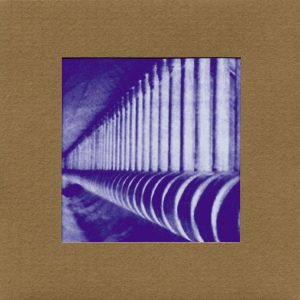 Tracklist
1. 1978
2. Le'espalace
3. If I Only…
4. Highway 420
5. Dr. Hooch
6. Disco and Haze
7. Onions
8. The Fare To Get There